Sawyer Motors Car Show July 2011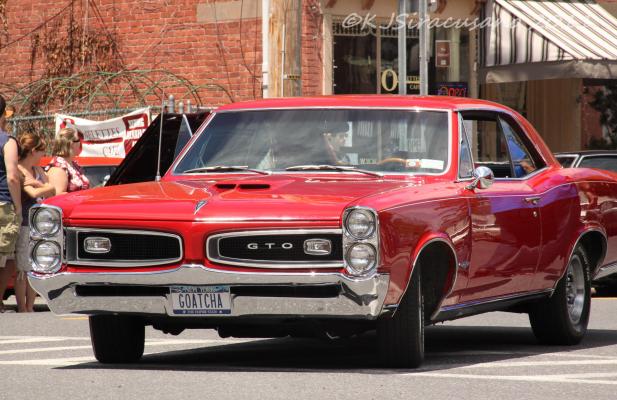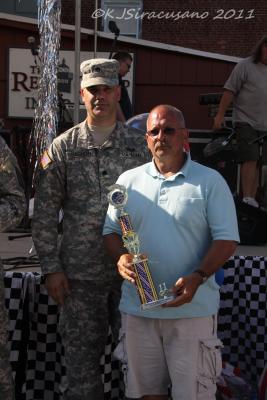 There's just no need to say RAIN OR SHINE anymore!
Sunday, July 10th marked our 8th annual Sawyer Motors Car Show. And man, we just can't get any luckier! Eight years in a row... nothing but sunny skies shining down on our village streets jam-packed with hot rods, classics, antiques, and muscle cars. It becomes the only day every year that you can actually take a walk back in time on these familiar streets. We have been told in the past years that the Sawyer Motors Car Show is quickly becoming the best little car show in the Northeast. So we decided to run with that idea this year. We might be self proclaimed as that but, if you've been to our show, there's just no denying it! We had top-shelf entertainment on every corner with Souled Out, The Devotions, and local favorite The Big Smoothies. The Big Smoothies love coming to our show so much that even after lead singer, Daryl Magill moved to Florida, he flew back just to perform for us that day. And he promises us that he is coming back again next year in 2012. All the village shops and resturaunts were swingin' and servin' burgers and brews.
Our chosen beneficiary this year was SOS. Support Our Servicepeople is a community based organization from Saugerties, New York whose purpose is to show servicemen and women who are deployed, and their families that citizens at home care about their well-being and support their efforts to defend our freedom. They accomplish this by preparing and sending care packages to our soldiers. Along with providing public support and recognition, to help ease the burden of separation from friends and families and to show support for those engaged in the Global War on Terrorism.
Once again, a special thanks goes out to our sponsors who go above and beyond to help us make this Car Show happen every year.
Special Thanks to David Chernis for this video.